Level 96
is a
growth mode
level. To pass it, you must spread the cheese on 44 tiles in 14
moves
or fewer (in average, you must spread 3.1 tiles with cheese each turn). When you complete the level, you will get the message "Objective Completed" and if you have extra moves, the equivalent number of random tiles will become
line blasters
that will be automatically activated.
Difficulty
Edit
As this is the first "Growth Mode" or "Cheddar Spreader" level it confuses many player on first encounter.
You only have 14 moves to spread cheese to 44 tiles.
There the player must spread 3 or 4 cheese per move on average.
Spreading cheese to corners of the board may get very hard.
Strategy
Edit
Try to play "on the cheese", i.e., words that have at least one yellow rimmed tile, to make longer words which will spread the cheese AND will make line blasters for spreading the cheese further and faster.
Don't forget that at least one letter in your link must be on cheese to spread.
Near the end of the game, switch to "actively playing crowns" to spread these to tile in hard to reach places.
Walkthrough
Edit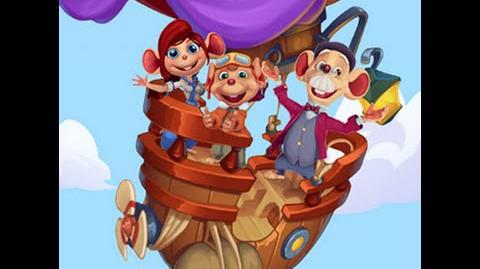 Ad blocker interference detected!
Wikia is a free-to-use site that makes money from advertising. We have a modified experience for viewers using ad blockers

Wikia is not accessible if you've made further modifications. Remove the custom ad blocker rule(s) and the page will load as expected.