Level 90
Episode
The Cheesamids
Level type
Cheese falls

Cheeses to bring down

7
Moves
22
Moves/cheese
3.1
Number of tiles
40
Blockers
Level 90
is a
cheese falls
level. To pass it, you must bring down 7
cheese chunks
in 22
moves
or fewer (in average, you have 3.1 turns to bring down each cheese chunk). When you complete the level, you will get the message "Objective Completed" and if you have extra moves, the equivalent number of random tiles will become
line blasters
that will be automatically activated.
Difficulty
Edit
You have to bring down 7 cheeses in 22 moves. So, in average, you may need to bring down a cheese every 3 moves.
Mousetraps can annoy you a lot.
Cheese's path will get blocked by entangles.
The board is an awkward shape so you will have difficulty making words.
Timers of the bombs are too low.
Strategy
Edit
Don't forget that your goal is to bring down all the cheese. Not to make long words.
Make as many crowns as you can and activate them when mousetrap is under a cheese.
Clear the bombs as soon as you can.
Remove entanglers from the bottom before bringing down cheeses.
There is a 7 letter word in the picture of this level's lay out. Can you find it?
Walkthrough
Edit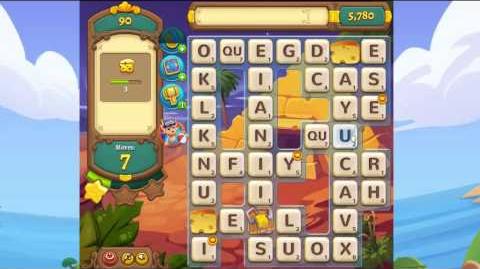 Walkthrough
Edit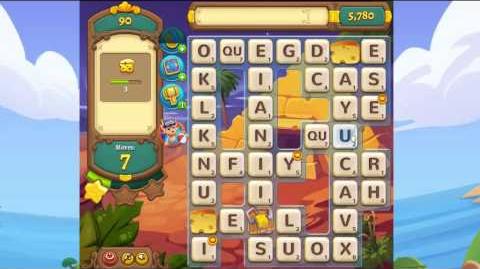 Ad blocker interference detected!
Wikia is a free-to-use site that makes money from advertising. We have a modified experience for viewers using ad blockers

Wikia is not accessible if you've made further modifications. Remove the custom ad blocker rule(s) and the page will load as expected.